Market Movers: SONA Nanotech, Again
Sona Nanotechnologies Inc. (CSE: SONA) has been a fixture of the CSE's dollar-weighted volume leaders in the COVID era, and put up price action yesterday that pushed all other work to the side of The Deep Dive's West Coast desk. SONA climbed $3.09 (+28%) to close at $14.19 Thursday. The all-time high gives the Halifax biotech company an $863 million market cap, and represents the most recent high in a parabolic climb from $0.20 that began in February.
That's an impressive move for an obscure medical devices company that earlier this year was a $6 million market cap company living on government grants, so Market Movers is here to bring you the goods on how they did it.
The Shot
SONA is a research company with no sales. Its longstanding mission has been to develop and sell or license lateral-flow medical testing kits that use their patent-pending gold nanorod (GNR) technology as a component of the reagent. Lateral-flow testing is a common process that delivers results in minutes, by mixing a sample with a reagent that binds to the substance being tested for, then lights up a test line if the substance is present, and a control line to indicate that the test has been completed. The most common consumer-ready lateral flow test is the home pregnancy test.
Presently, COVID-19 anitgen tests are lab processed and take 1-2 days to finish. In a world desperate to re-open, the appeal of one that yields results in minutes on site is obvious to everyone, including Cytiva Life Sciences (formerly GE Healthcare Life Sciences), who agreed to collaborate with SONA this past March, apparently for no interest in the IP or equity. By the end of April, SONA was holding letters of intent to purchase an aggregate total of 4.7 million test kits, 2 million of them from a large European pharma distributor. SONA finished the month of March trading for $1.08, a $60 million market cap.
The runaway price leaps really got going July 2nd, when a laboratory test contracted through MRIGolbal indicated that SONA's GNR-based lateral flow COVID test had an ability to detect low viral loads in patient samples at a 96% sensitivity in 10-15 minutes. The successful test means the company can sell the tests with a "research-use-only" label. Significant, commercial sales can only begin once the tests are approved by federal health authorities like the FDA and Health Canada, and the company is careful to make it clear that this is still a developing-stage technology, while also making it clear that it is on top of arrangements for at-scale manufacturing and quality control.
Equity Structure
An easy-to-administer, instant test for COVID antigens, being developed successfully in a regulatory environment geared towards acceleration, might be the perfect incarnation of giving the people what they want and leaving them wanting more. Accordingly, SONA's equity has done about $100 million worth of CSE volume in less than 2 weeks, and the company has hired a consultant to look into a NASDAQ listing. There's no immutable law dictating that $100 million worth of buying will generate sustained alpha, though, and the reason it did in SONA's case comes down to its cap table.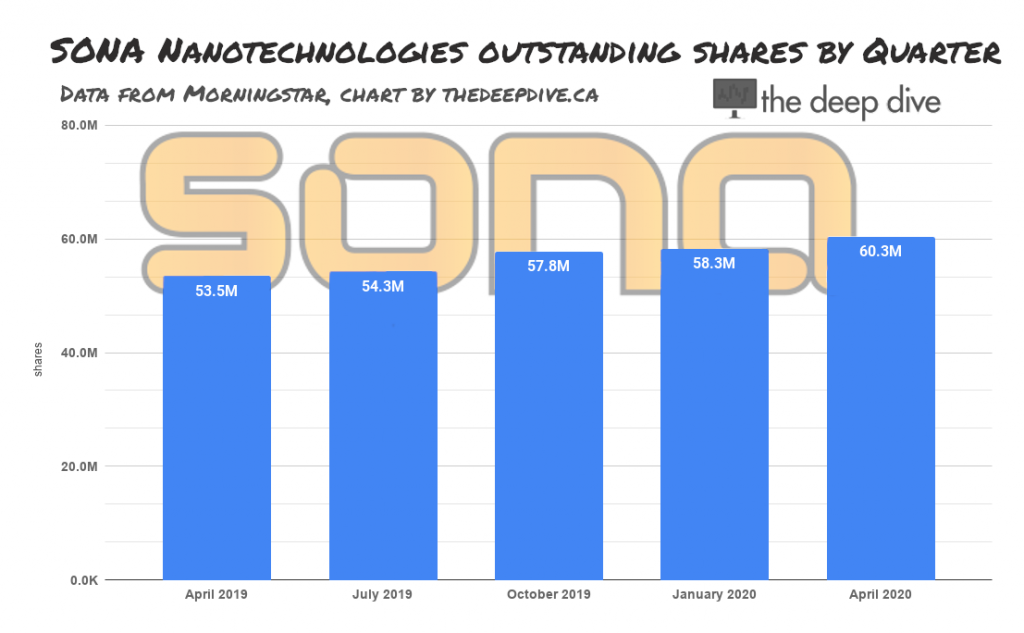 SONA had the good fortune to have the world become thirsty for its technology before it had a chance to mess up its equity structure. The enterprise as we know it today is a result of a merger and an RTO in 2018. The company financed itself with non-brokered private placements, convertible loans, and government grants to keep the share-count low. Some early convertible debt positions are making their holders look like geniuses, but the largest reported 3-10% position appears to have been lightened up below the reporting threshold this past February. Without counting the volume on alternative trading systems, we have to go all the way back to March before SONA's cumulative volume is equal to its shares outstanding.
Presentation
The company's literature has the distinct feel of a company staffed by talented operators. It's aggressive without being tacky and promotional; consciously demonstrating organizational acuity. The company is proud of the involvement of CEO Darren Rowles, who appears to have been brought in tactically to put the operation together just so. He's often featured and well-compensated, but doesn't get talked up in the try-hard way common in smaller companies who are trying to coast off of the experience of name execs. Management appears to understand that it has built a boat capable of letting the wind do the work, and are best focused on keeping the lines tight.
---
Information for this briefing was found via Sedar and Sona Nanotech. The author has no securities or affiliations related to this organization. Not a recommendation to buy or sell. Always do additional research and consult a professional before purchasing a security. The author holds no licenses.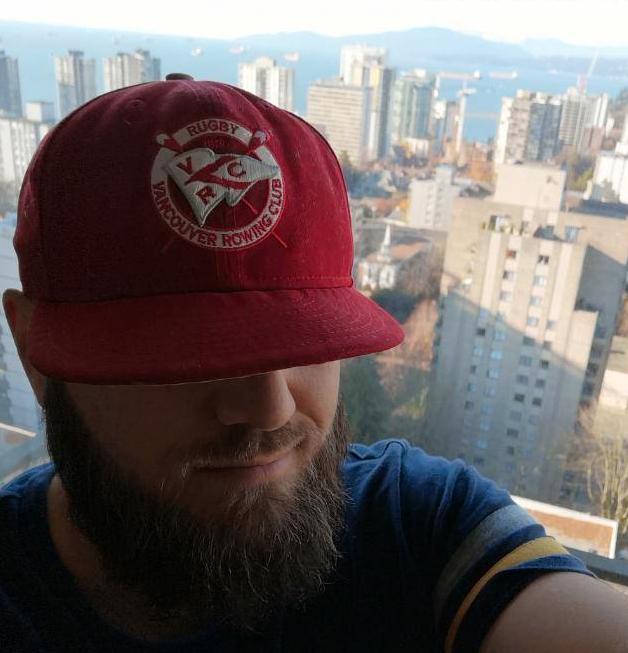 Braden Maccke is a freelance writer from Vancouver, B.C.
You can read all of his Deep Dive articles here.
He can be reached at braden@fundamentalhype.com.