Maricann, is this Amateur Hour?
By all appearances, it seems as if Maricann Group Inc (CSE: MARI) just can't resist publicity. And in that regard, we aren't referring to the positive kind. It appears that yet again, the management has flubbed. This time, it has likely cost them a $70 million bought deal financing.
In the past, we have looked favourably upon Maricann Group. This much is evident based on our full analysis, entitled Maricann Group: The Super Low Cost Producer in which we were overly bullish on. From our point of view, it had appeared that the company's management had matured and finally stepped up to the plate. We may have been incorrect on that assumption.
Let's take a look at the three major goofs the management has made in the last year.
Maricann, is this Amateur Hour?
Maricann Group's gaffe with the McKesson deal
Of the three errors made by the company in which we are addressing, this is likely the least significant. However, it does show that management either did not know there was a non disclosure agreement attached to the deal, or that this key detail was forgotten when the news release was issued.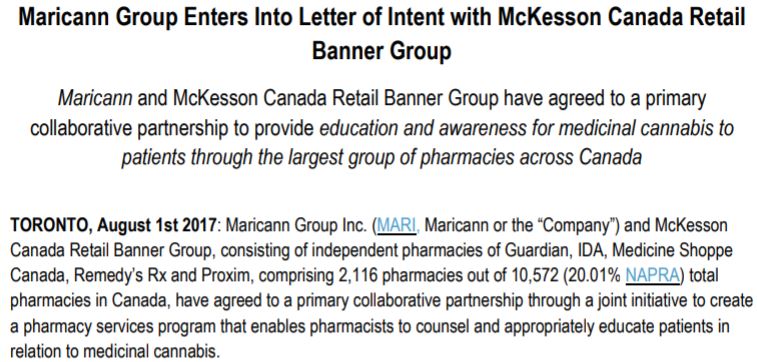 The deal itself by all accounts is massive. With Maricann getting their foot in the door with 20% of pharmacies in the country, that's huge news. The only unfortunate part, is that the following day they had to entirely retract their news release. Fifteen days later they were able to re-issue the release, this time with the other party being undisclosed. Further to this, this version outlined it only as a letter of intent, rather than a "primary collaborative partnership through a joint initiative".
It should also be stated that the initial news release outlining the deal was posted to SEDAR on August 1. Although the statement was retracted the very next day, this update was not filed until August 9. A later news release was posted on time in the interim. Although it was likely unintentional, it proved to be bad optics given the situation.
The critical September operational update
In perhaps one of the most questionable moves ever made by the company, on September 5, 2017 the company issued an operational update press release. Within, they detailed an event that occurred on March 8, 2017 which now had a negative effect on the companies financials.
It was identified that the companies greenhouse facility had been breached as a result of gale force winds that reached upwards of 115 KPH. In total, this resulted in total crop loss for two of the company's main flowering rooms. Due to this event occurring, there was a decrease in year over year revenue for the quarter and the company had to redirect clients, in addition to purchasing cannabis wholesale from competitors to supply customers.

One can argue that this was insignificant, as the company wanted to ensure it was in fact a crop loss before announcing it to the public. However, we don't buy it. Material information such as this should be made immediately available to investors as it affects the business significantly. Additionally, the move was questionable for one significant reason – the event occurred prior to the reverse takeover that brought Maricann public.
The initial release outlining that Maricann intended to perform a reverse takeover was issued on March 6, 2017. This was a full two days before the event took place. The transaction itself didn't close until April 21, 2017. As such, the company went public without disclosing all material information.
The fall out from this news resulted in the company having to reprice a convertible debenture deal that was pending at the time of the release. However, this deal was priced aggressively and was above the current share price at the time. The deal ended up closing oversubscribed for $31 million. Largely, the biggest beating the company took was on social media platforms from retail investors.
Maricann Group's insiders sold some shares
Sounds horrendous, doesn't it? In all serious, insiders selling shares is in itself not an issue. It may show a lack of confidence in the company depending on the size of the sell, but inherently there is no issue with an insider selling shares. Just like you and I, insiders are invested in a company for the money. This is fine.
Unless of course, if that selling occurs right before a massive raise is announced.

Evidently two directors of Maricann Group didn't get the full memo, which has reportedly landed them in some hot water. Collectively, directors Raymond Stone and Neil Tabatznik sold 2,003,258 shares of the company for total proceeds of $8,444,610.34. Of particular focus, is these sales were conducted between January 22 – 25. The company filed for a $70,000,000 bought deal a few days later on January 29, 2018 at a price of $4.00 per unit.
This hot water that they've found themselves in was reported on yesterday by The Globe and Mail, wherein they state
"A day later, on Feb. 9, the OSC sent another letter to Cassels Brock, inquiring about other matters, including recent trading in Maricann shares by the company's chairman, Julian Neil Tabatznik, and another director, Raymond Stone.

The alleged trading occurred through entities either indirectly held or controlled by Mr. Stone and Mr. Tabatznik. Combined, the two men sold about 4 million shares in the week leading up the equity financing, according to the OSC letter, citing insider trading disclosures.

The OSC asked Maricann to explain if the sales contravened the company's corporate disclosure and insider trading policy or Ontario securities law."
– The Globe and Mail, "Maricann faces OSC scrutiny over bought deal", February 27, 2018.
It is unlikely that the directors were entirely unaware of the potential oncoming financing, however that is up to the OSC to determine. As far as Maricann is concerned, the CEO Ben Ward has been quoted as saying a news release will be issued this morning to address the claims made by The Globe and Mail in their article. How the market perceives this is anyone's guess, however it closed down just shy of 7% yesterday.
Closing Remarks
All things considered, Maricann Group will likely face some selling pressure over the next couple days as information is released. Before taking a final stance on the company, we'd like to see what they have to offer by way of their explanation. It appears many investors are of a similar viewpoint, as was seen across multiple social media platforms yesterday evening.
Speaking to this, it appears that the masses like the assets the company has to offer. In particular, they see value in the European assets Maricann has acquired. The common thread appears to be that several have issues with three particular members of management more than anything, including the CEO Ben Ward whom is also reportedly under investigation for unrelated actions that occurred at a previous company. For investors, let it be a lesson that you are not just investing in a company – you're investing in the management behind it.
Proper due diligence is essential. Management is a key portion of this diligence. Dive Deep.
---
Information for this analysis was found via Sedar, The CSE, Canadian Insider, The Globe and Mail, and Maricann Group Inc. The author has no securities or affiliations related to this organization. Not a recommendation to buy or sell. Always do additional research and consult a professional before purchasing a security.
Sources:
The Globe and Mail, Tim Kiladze, "Maricann faces OSC scrutiny over bought deal", February 27, 2018, Accessed at https://www.theglobeandmail.com/report-on-business/maricann-faces-osc-scrutiny-over-bought-deal/article38129048/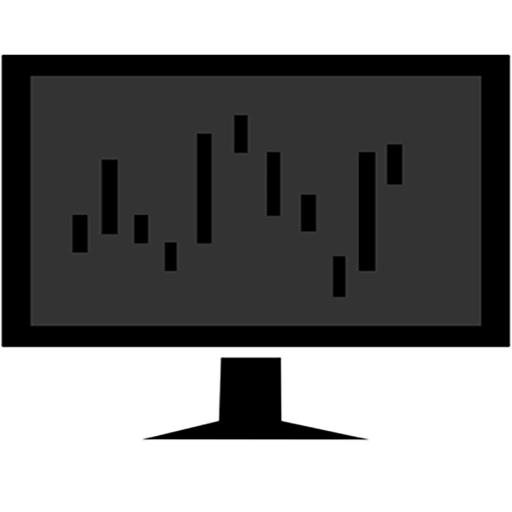 As the founder of The Deep Dive, Jay is focused on all aspects of the firm. This includes operations, as well as acting as the primary writer for The Deep Dive's stock analysis. In addition to The Deep Dive, Jay performs freelance writing for a number of firms and has been published on Stockhouse.com and CannaInvestor Magazine among others.