Coffeezilla On Dillon Danis Promoting Their Fake NFT Project: "What An Idiot"
Known for its investigative-style reporting exposing scam projects, YouTube channel Coffeezilla, run by Stephen Findeisen, turns its attention to MMA fighter Dillon Danis. It is uncommon for celebrities to become influencers promoting crypto and non-fungible token projects on social media, and Danis is one of the voracious few.
Coffeezilla released a video documenting how he was able to trick Danis into promoting a fake NFT project–aiming to highlight how these promoters don't do their "due diligence" in researching the projects they promote to their fans.
"I'm scamming a scammer today," Coffeezilla starts. "The point of this video is to tackle one of my biggest pet peeves which is scammers calling out other scammers to make themselves look good."
In a nutshell, Coffeezilla tapped and paid Danis to promote an NFT project, trying to see if the MMA fighter would check it out before posting about it. But the video exposed a lot more that had transpired in the process.
The Logan Paul of it all
Coffeezilla's interest in Danis seems to have started after the mixed martial artist posted a deriding tweet aimed at Logan Paul, seemingly after Coffeezilla did a series of videos on the CryptoZoo scam.
Findeisen recently garnered attention after he released a three-part video series investigating crypto game platform CryptoZoo and how it never got to be played the way its founder Paul marketed it to be. The celebrity influencer has explained his side, essentially claiming that he was caught in between bad actors that led to the project's fall and was last revealed to be holding dialogue with Coffeezilla on how they can make CryptoZoo customers whole.
Paul and his cohorts have recently been sued in the Western District Court of Texas for eight counts of fraud, contract breaches, and unjust enrichment, among others, regarding the CryptoZoo scheme.
READ: Logan Paul, Founders Sued For CryptoZoo Scheme
"What Dillon doesn't tell you is he also has a history of scamming people on Twitter," Coffeezilla said.
For this, Coffeezilla noted Twitter user @zachxbt who seems to have documented all the tweets Danis deleted in the past when he promoted crypto projects that were rug pulled immediately after surging due to the advertisements.
The scam-ception
After finding out that Danis has essentially promoted scams before (Coffeezilla and ZachXBT say it's over 20 projects), Coffeezilla said he wanted to figure out "how much [Danis] got paid" for all the promotions he did.
"I want to trick Dillon in giving me the amount. The rough idea was to approach Dillon and say, 'Hey, I created this dumb NFT project that's completely fake. How much would it cost for you to promote it?'," said Coffeezilla.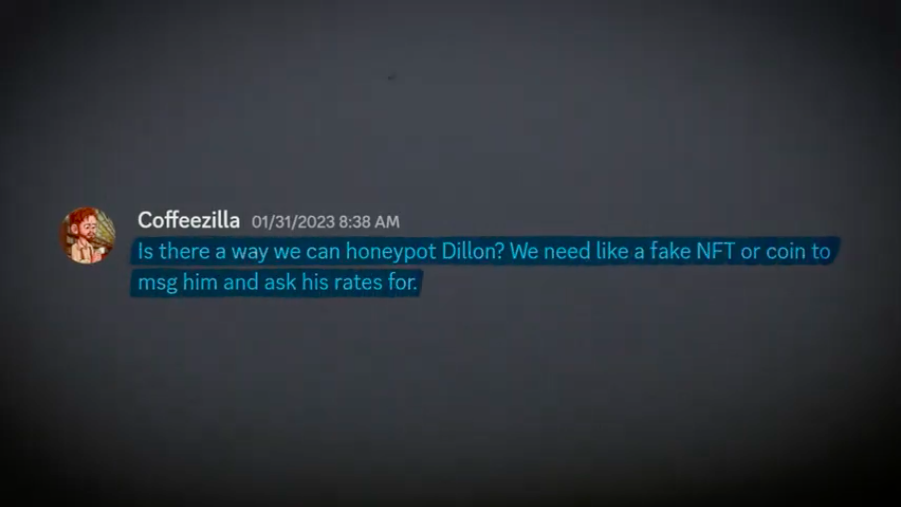 At this point, it is arguable that Coffeezilla started on the pretense of scamming Danis–essentially putting up a dishonest front to get something beneficial in return. But since it's a "scammer" on the other end of the stick, the moral ambiguity also comes into play.
Nevertheless, Coffeezilla tapped someone named Oompaville who liaised on his behalf to conduct the transaction with Danis, since the latter would recognize him from the CryptoZoo videos. In making the fake NFT project appear legitimate, they developed a website that featured candy-like artwork.
It seems Danis found it legitimate enough and responded to their inquiry on his rates for promoting the project.
"It's at this point I realized that this is not only my chance to find out how much Dillon gets paid for all these scam promotions. It's also my chance to test Dillon Danis," Coffeezilla said, noting how Danis tweeted that Paul was a "scumbag" for scamming people.
To drive the point home, Coffeezilla wrote the fake NFT project's white paper after CryptoZoo's and signed off with a phrase that spells Coffeezilla with its first letters.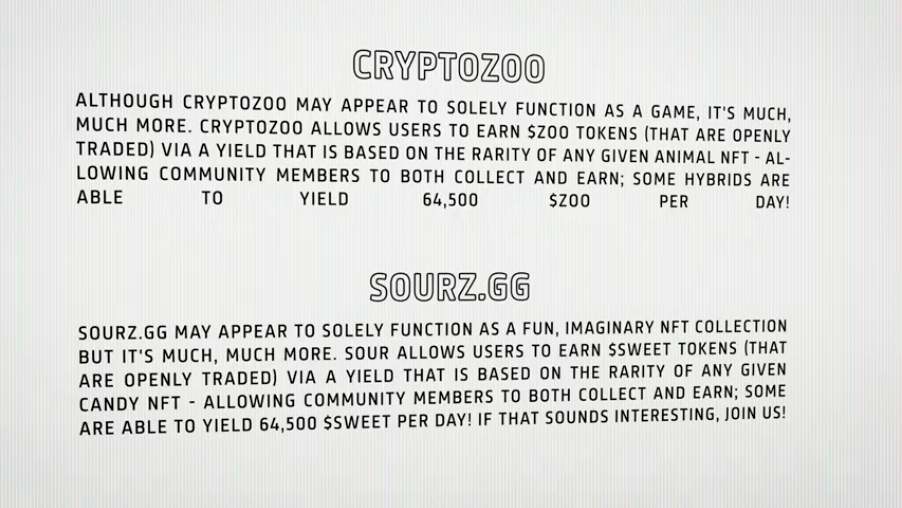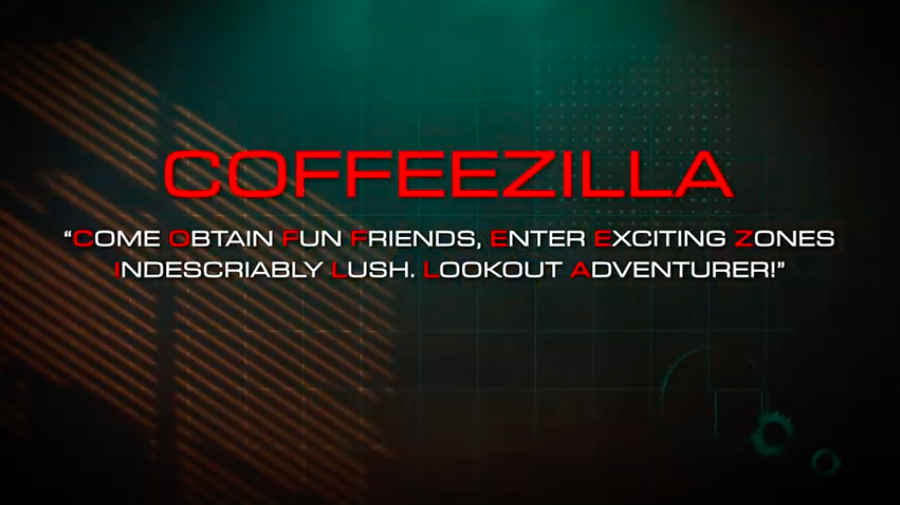 Danis still agreed to promote it. Coffeezilla first offered $1,000 for a promotional tweet to be live for 8 hours, but the celebrity fighter negotiated, adding it's "pretty low." They agreed on $5,000 for 24 hours, to be paid in tranches upon certain milestone hours the tweet is live.
Coffeezilla took it up a notch, crafting what Danis would have to tweet in promoting the fake NFT project. They developed within the fake website a landing page that documents all the past promotional tweets Danis did and the subsequent charts of these projects that characterize rug pulls. Essentially, the tweet Danis would post would lead his fans to a webpage "devoted to all the scams he's done in the past."
"I did talk to some people who were a bit concerned that maybe I hadn't been fully transparent with Dillon," Coffeezilla said.
To "cover their bases," they also sent a contract to Danis in which they essentially disclosed what they are doing to the MMA fighter within the fine print, including Danis agreeing to be the "butt of the joke," saying promoters doing due diligence are "surprisingly sparse," and telling Danis that the tweet he will post is aimed to raise awareness about his "prior promotions."
Even the fake NFT project's website itself has hints that it is fake; one good look would see that there's nothing concrete in the said project.
"What an idiot"
After Coffeezilla sent the contract, Danis replied, "I agree."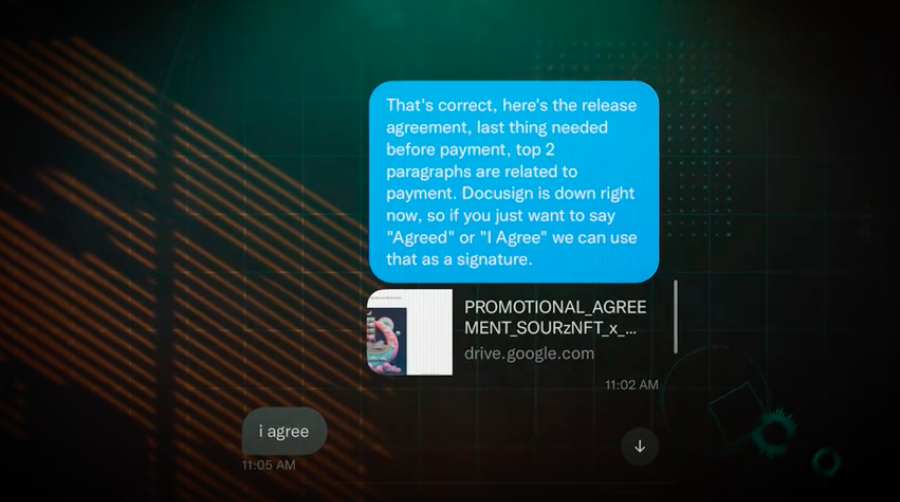 Coffeezilla included in the video the actual moment that he and Oompaville were in a call while waiting for Danis to eventually tweet the promotion. He also cited a short conversation where Danis asked if the fake NFT project has an online community so Coffeezilla had to "create a Twitter profile… buy a bunch of bot followers."
"He tweeted… I can't believe he did it… What an idiot," Coffeezilla said after Danis tweeted. In the archived tweet, it gathered over 5,500 views before Danis took it down minutes after posting it.
Danis, as of this writing, hasn't responded to Coffeezilla and hasn't been active on Twitter since January 31 when he tweeted about his supposed opponent in a match, KSI. He was scheduled to fight KSI on January 14 in London but backed out from the match card, with KSI's manager saying the "real reason… is that [Danis] is unprepared."
---
Information for this briefing was found via the sources mentioned. The author has no securities or affiliations related to this organization. Not a recommendation to buy or sell. Always do additional research and consult a professional before purchasing a security. The author holds no licenses.